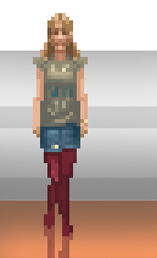 I started at Inertia in 2015 and quickly settled in to helping Lauren keep the office organised and helping out our customers. One of my proudest achievements since starting here has been fully organising and labelling the cupboard under the stairs (formerly a mess of wires!). I've also taken on the role of beardie mummy for Gerard… we have a very close bond.
As a former nursery teacher this role was a big change for me but I really love working here – I still get to play games but now it's with other "grown-ups"

I also have a Maths degree so I love helping players solve problems, while the teacher in me enjoys picking up grammar errors in soon-to-be-released games.