This is the crazy stuff we're up to…
A Heroic Death!!
November 7, 2017
At the start of November, we held another of our now traditional murder mystery parties!
The day started with a bit of a hiccup when we arrived to find the office had no internet.
Luckily we managed to find other things to do to amuse ourselves…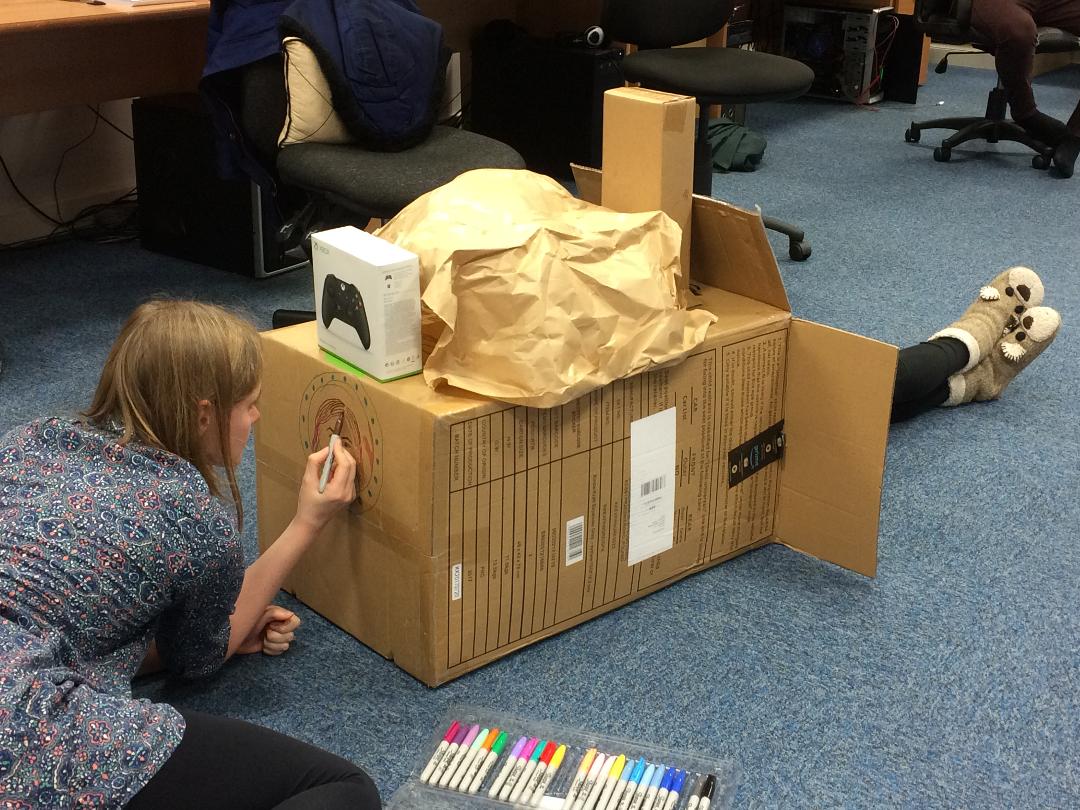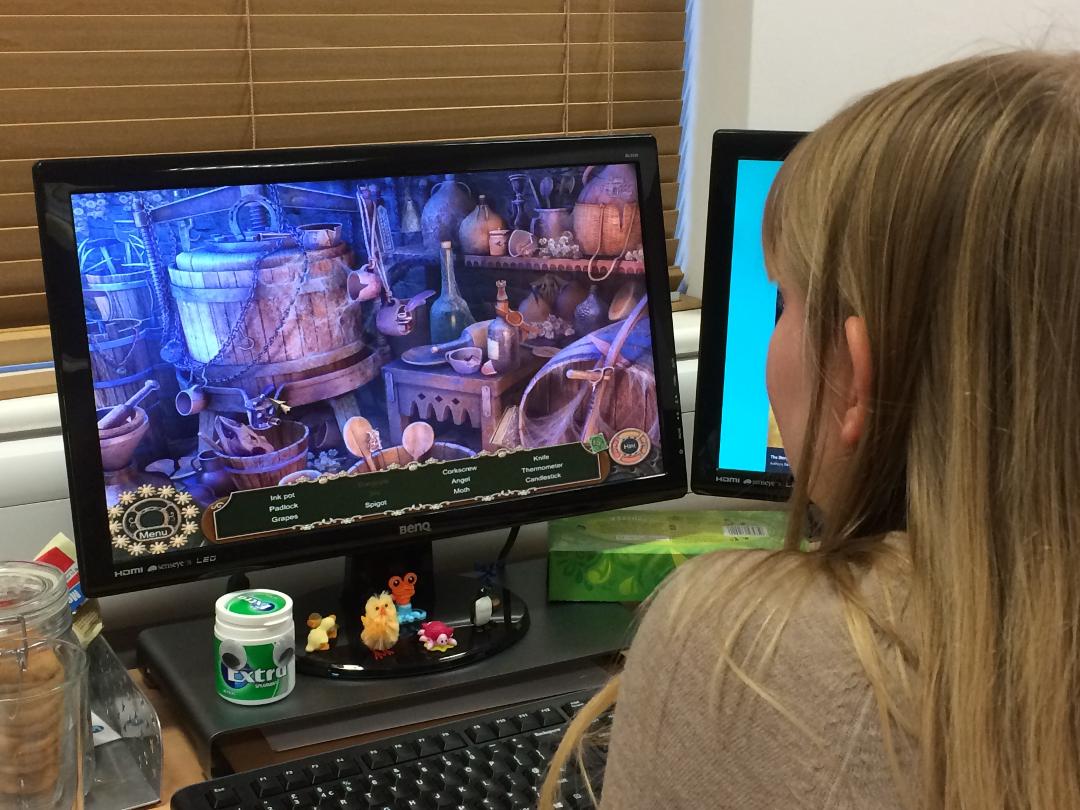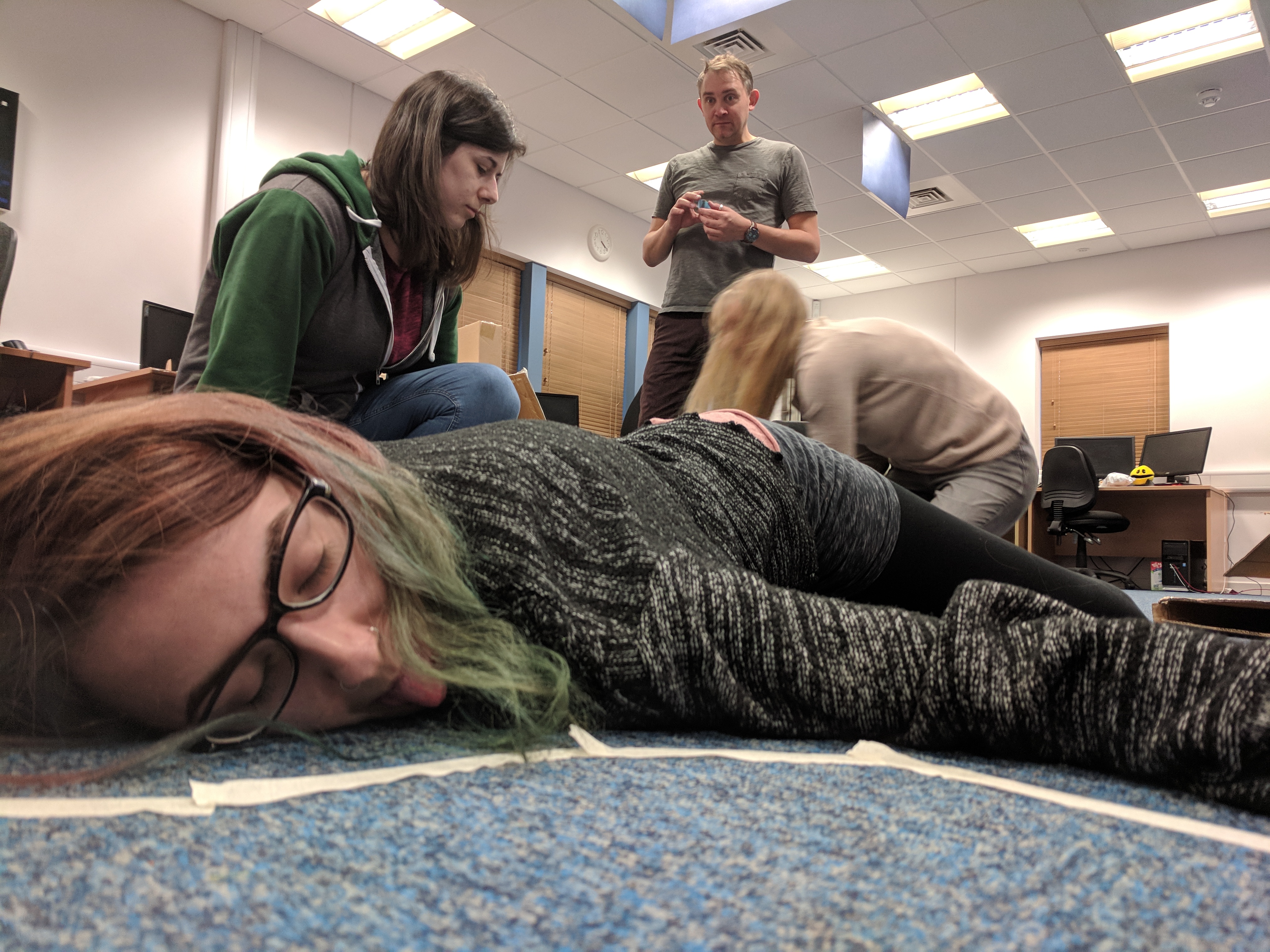 In the afternoon, after many fruitless calls to our ISP we decided to start our Murder Mystery party a little early. We all got in to costume, finalised our voices and had one last read of our character sheets before gathering to play out "A Heroic Death"! This murder mystery was by Freeform Games (who we highly recommend!) and was more than your average murder mystery game. Rather than just solving the murder, everyone had their own goals to work on – this resulted in lots of treachery, blackmail, theft and wild accusations!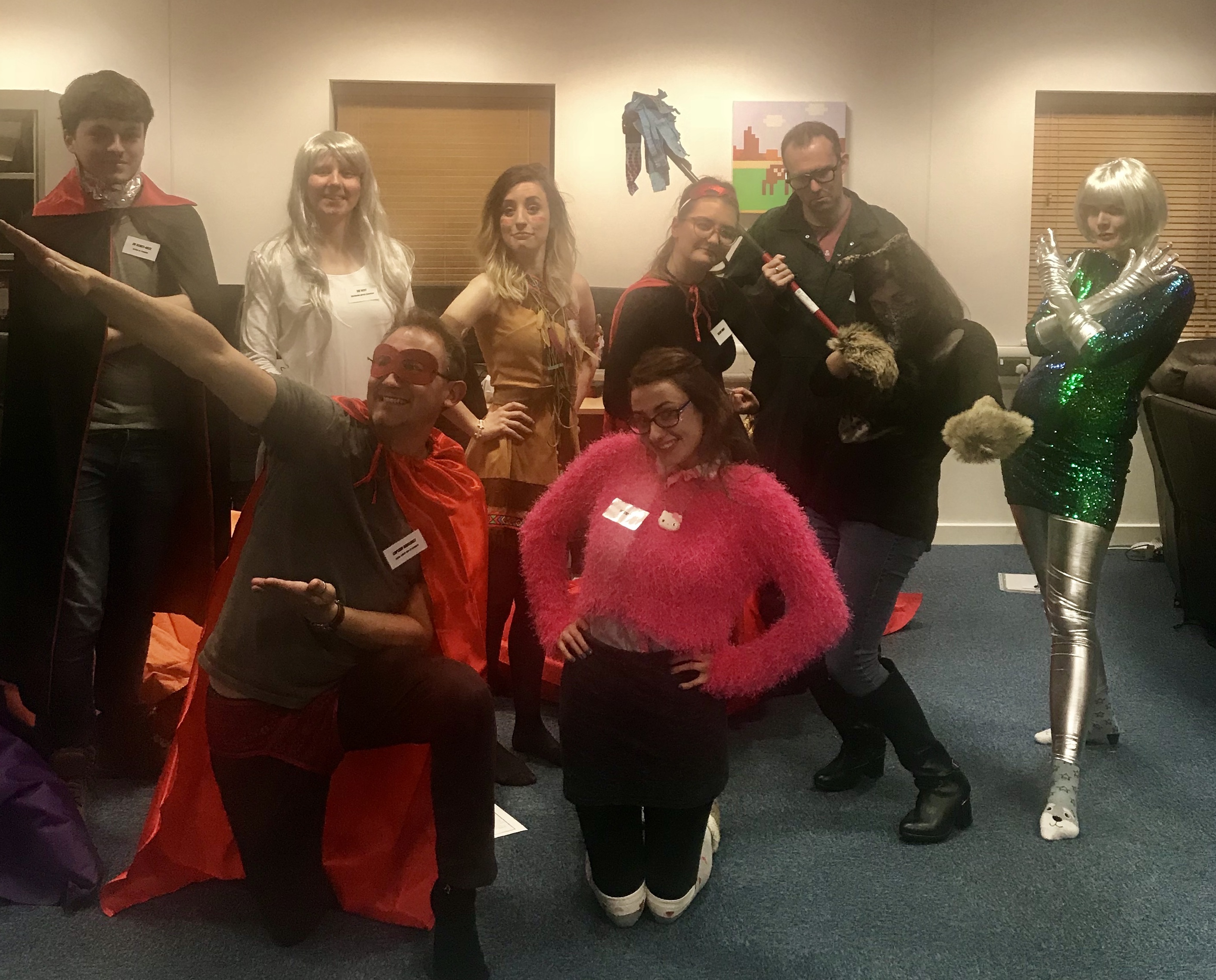 In the game we played a group of superheroes, the SuperHeroicJusticeDoomSquad, trapped in their base and trying to solve the mysterious murder of their manager Bernard, as well as escape the base to save the world! With a group of people with special powers, there was also lots of tit-for-tat arguing with said powers, which included some pass the parcel style stealing of important items and one player stopping everyone from getting to the buffet!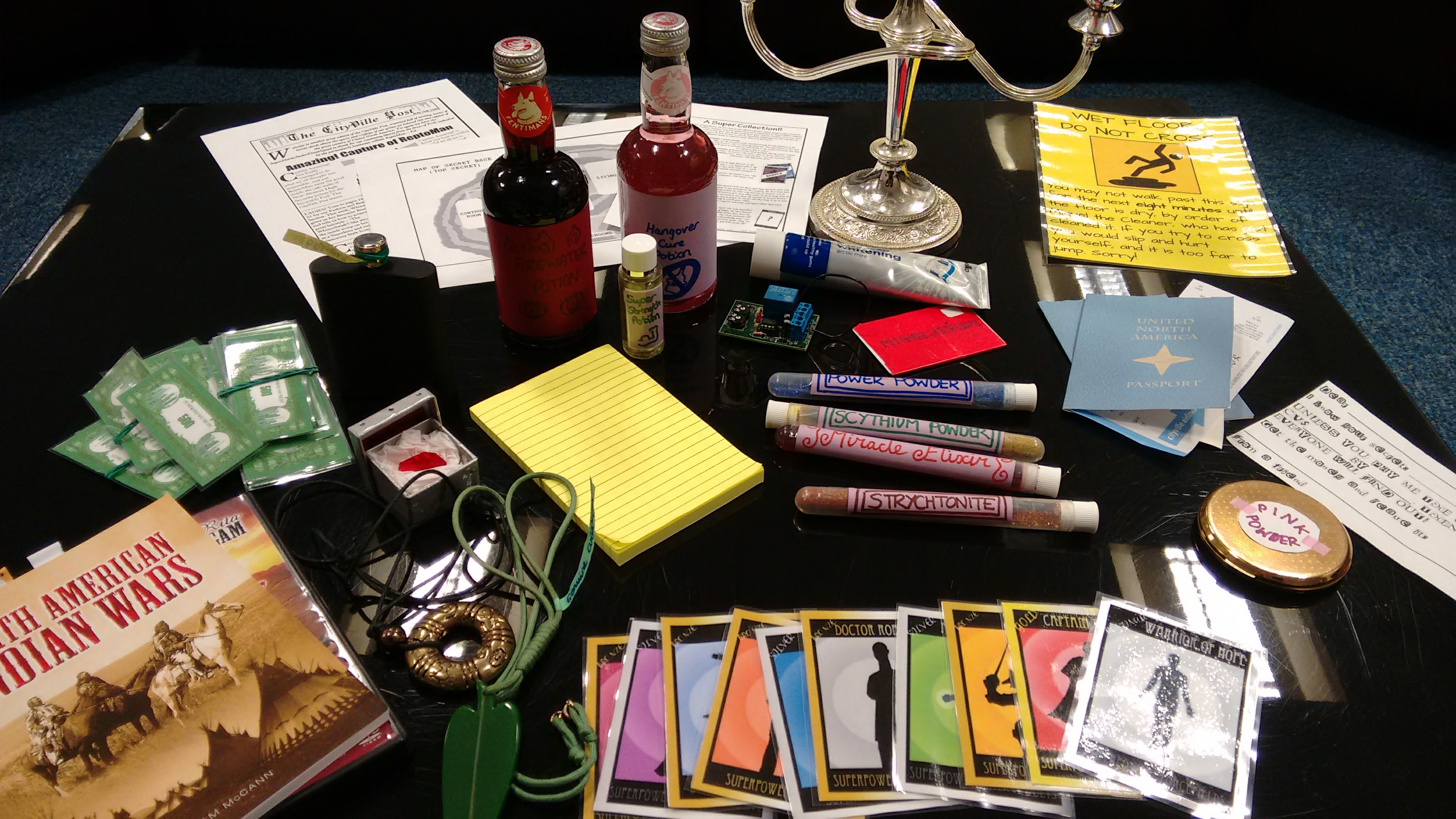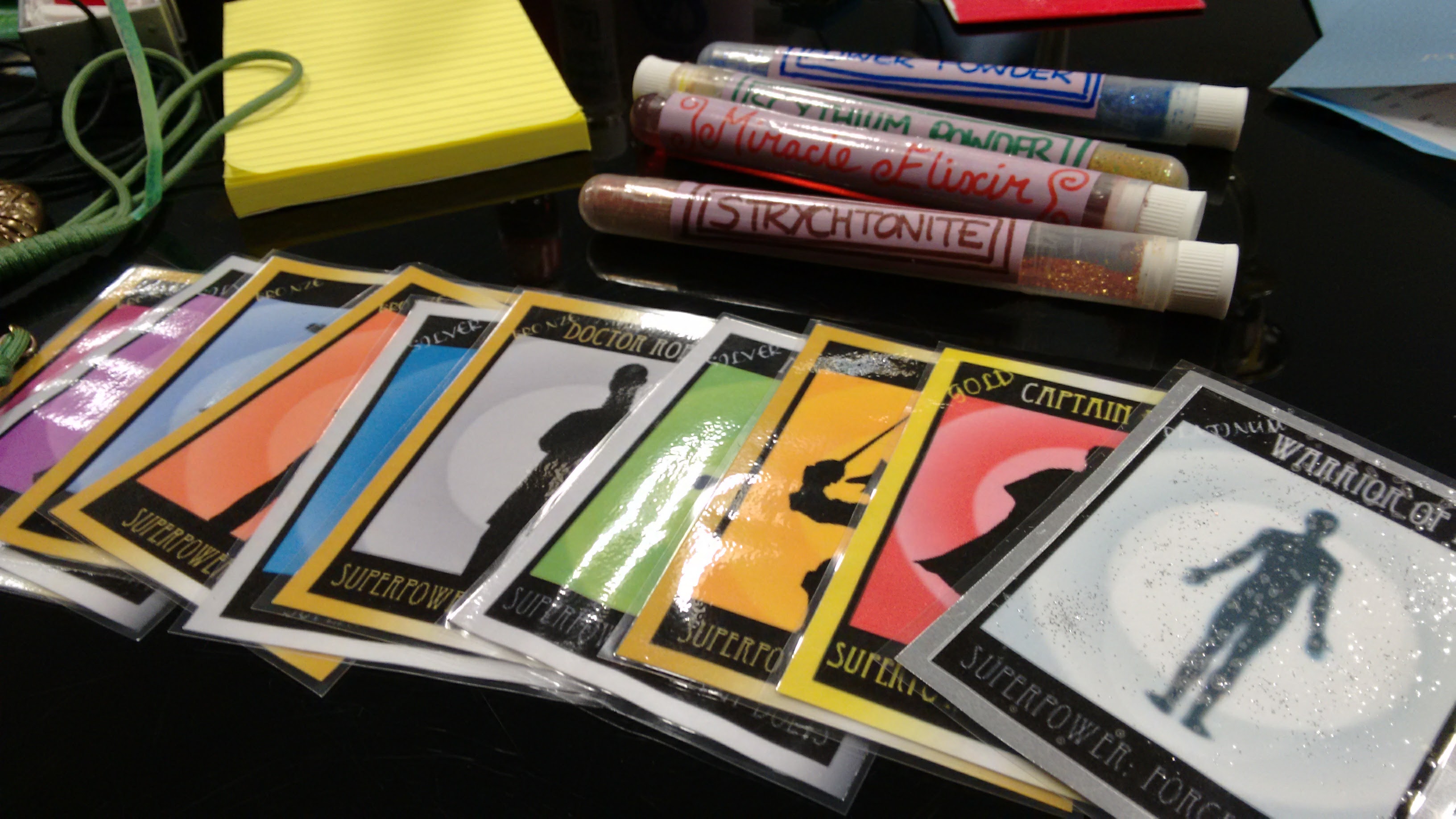 Although our heroes failed to escape their base to save the world, between everyone they managed to piece together most of the murder story (despite some excellent tactics from the murderer to throw people off!) and everyone achieved lots of their goals, including reversing global warming, gathering money to pay off debts and uncovering secrets from their own past. The debrief session at the end of the night was especially fun when players discovered who had been blackmailing them, stealing from them and lying to them all night! We all really enjoyed this murder mystery party and are already looking forward to the next one.
---
An introduction to our latest project - Catastronauts!
October 6, 2017
---
Let's Get Quizzical!
September 1, 2017
---
A fine day for a BBQ
July 27, 2017
---
Our first year of Beardie parenthood
July 5, 2017
---
Oh I do like to be beside the seaside!
May 19, 2017
---
Jackpot Bingo!
May 2, 2017
---
Amazon UK Developer Spotlight
March 8, 2017
---
Forest Frolics
January 24, 2017
---
Twist and Shout!
January 13, 2017
---
Festive Fun!
January 5, 2017
---
Award winner!
December 7, 2016
---
A Frightful October!
November 7, 2016
---
Inspiring some creative writing!
September 26, 2016
---
Inertia Fun Day!
August 10, 2016
---
Here Be Dragons...
June 23, 2016
---
Our Latest New Release - Petal Match!
June 17, 2016
---
The one with the Hammock
June 2, 2016
---
Sweet Treats
April 21, 2016
---
Murder Mystery Night
March 17, 2016
---
Dragon Words is here!
February 15, 2016
---
Weekend at Center Parcs
January 20, 2016
---
Our new office member..
December 18, 2015
---
Cross-Stitch World has arrived...
December 8, 2015
---
The newest edition to our games - Facility 47!
November 23, 2015
---
Inertia does Halloween!
November 2, 2015
---
Rock Band!!
October 15, 2015
---
A spooky sneak peek..
September 11, 2015
---
A Steak Challenge, a quiz and a farewell
July 30, 2015
---
Inside our Office
June 30, 2015
---
Margrave Release Party
June 3, 2015
---
Road Trip to Norwich!
May 27, 2015
---
The Secret of Margrave Manor..
May 12, 2015
---
BBC Radio 1's Academy
April 21, 2015
---
Sneak Peek - Dragon Words
April 16, 2015
---
Ping Pong has arrived!
April 14, 2015
---
One Million Players!!
April 8, 2015
---
A night in with Oculus
April 2, 2015
---
Christmas Party 2014
March 25, 2015
---