Welcome to Inertia Game Studios! In-between reloading our Nerf guns and bashing the buttons of our retro arcade machine we actually find the time to make games!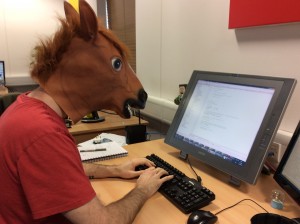 The story of Inertia begins many moons ago… Legend has it that a Fenland pig farmer named Graeme was collecting acorns for his mother, when he stumbled across an enchanted code wizard by the name of Greg. This unlikely duo knew instantly that by utilising Greg's extensive knowledge of c++ sorcery and Graeme's ability to successfully deliver a litter of piglets that this would be the perfect recipe for developing great games.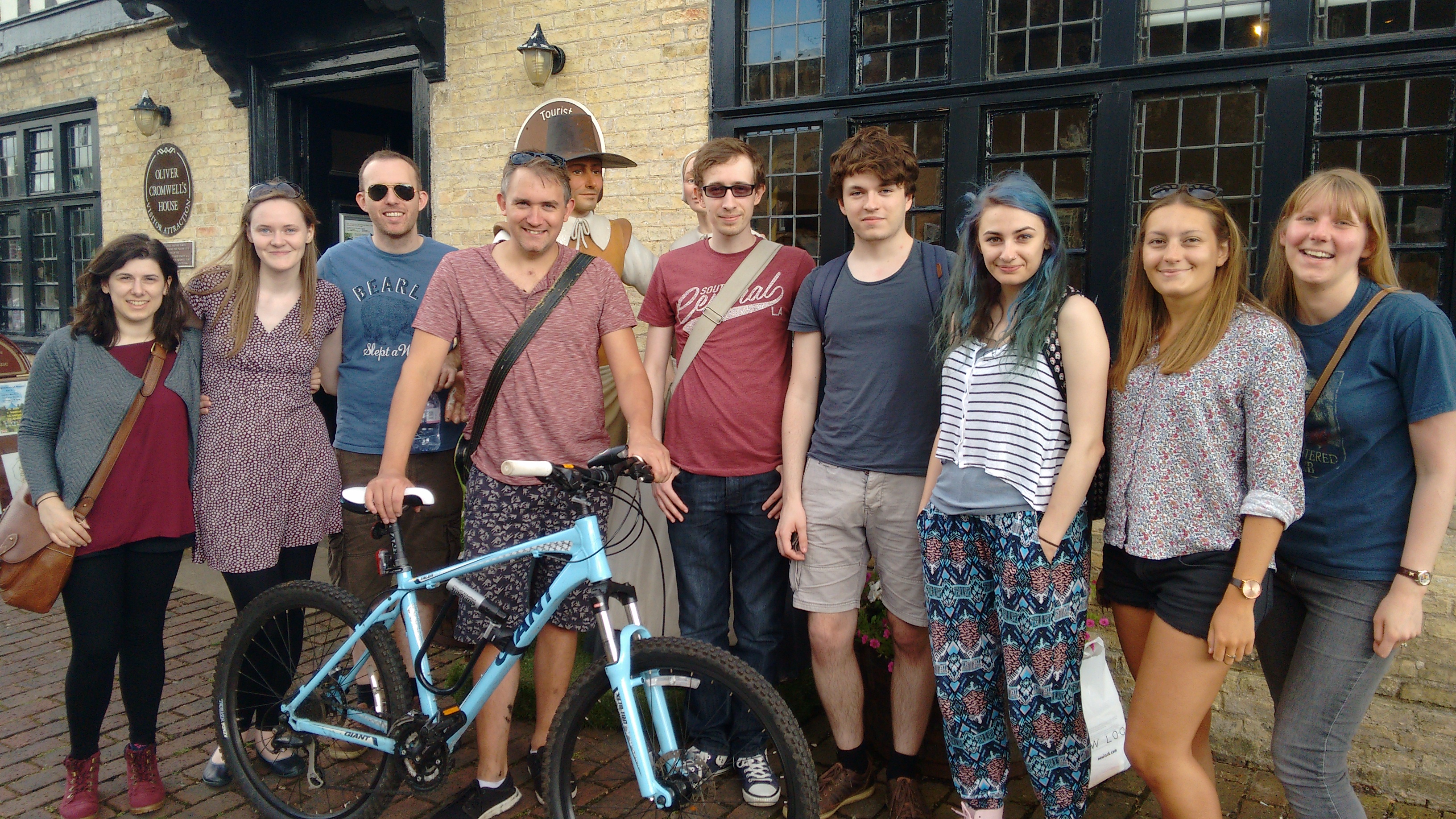 Founded in 2003 Inertia has matured into a strong team of talented individuals who strive to deliver top notch Facebook and mobile games.
---
Meet the team
Greg Denness - Managing Director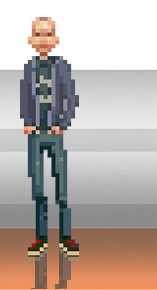 About me? I'm lucky enough to be a programmer and a semi decent artist which means I frequently wear lots of hats (metaphorically of course.. I hardly ever get to wear real hats).
Unlike Bob Geldof I do like Mondays, in fact I love 'em! I get to work with an awesome team of friendly people and basically just do my hobby all week.
---
Graeme Clark - Managing Director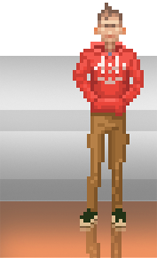 After spending many of my younger years knee deep in my Sega consoles convinced that hedgehogs were blue, it was time to put some clothes on and inaugurate a computer games studio.

My average working day at Inertia consists of drinking vast quantities of tea and blurring the concept of reality with my good friend Oculus.
---
Lucy Satchell - Senior Programmer/Producer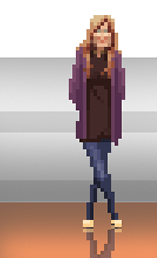 If studying for a degree in animation taught me one thing, it was that I didn't really want to be an animator. Fortunately, it led me on a round about route to programming, and Greg and Graeme saw enough potential in me to let me write code for Inertia.
Since 2011, I've worked on more games here than I can easily remember, continually learning and improving my coding style. I love how being part of a small company means I get to work in lots of different areas on the games we make.
---
Lauren Lakey - Operations Manager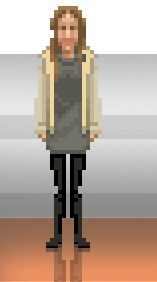 In 2013 I started my job here and it was a very welcome change after spending 3 years doing a law degree.
Now I spend my time keeping Greg and Graeme in check and making sure that days at the office run smoothly, as well as being the person in the office that everyone can rely on to have some sort of food supply close to my desk.
---
Kim Wheeler - Administrative and Office Assistant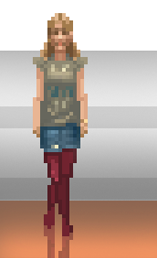 I started at Inertia in 2015 and quickly settled in to helping Lauren keep the office organised and helping out our customers. One of my proudest achievements since starting here has been fully organising and labelling the cupboard under the stairs (formerly a mess of wires!). I've also taken on the role of beardie mummy for Gerard… we have a very close bond.
As a former nursery teacher this role was a big change for me but I really love working here – I still get to play games but now it's with other "grown-ups" 🙂 I also have a Maths degree so I love helping players solve problems, while the teacher in me enjoys picking up grammar errors in soon-to-be-released games.
---
Laura Di Paolo - Administrative and Office Assistant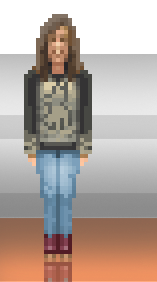 I usually play video games in the evening so now I get to do it during the day too! Ok, I don't get to play that many games in the working day (apart from our lunch breaks when I get beaten mercilessly at 'Super Smash Bros') but I do get to talk about them and be surrounded by talented, and like-minded, people. My days usually consist of helping out our players with any queries, creating content for our games and, if the need arises, play-testing our upcoming games!
---
Richard Lannigan - Game Designer and QA Tester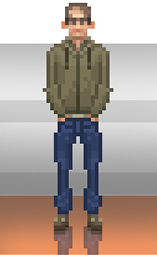 Hey! My work is currently split between mechanics design and liaising with outsource artists for a 'yet to be announced game', ooooo the mystery. And QA testing for all our games, and when they are ready, releasing them into wild!
Our lunches have turned into daily Super Smash Bros events, which is as awesome as it sounds! We're competitive and hardworking, but also have a tonne of fun! Being part of the Inertia team is fun and relaxing, apart from the odd Nerf dart to the head (gotta stay on your toes)!
---
Kieran Newland - Lead Game Developer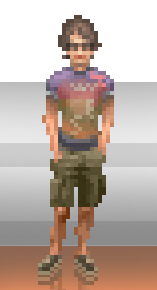 Inertia was my first job from University in 2015 where I joined as a programmer. I'm a robot so programming comes naturally to me. I was entrusted with a large amount of responsibility early on and I'm now the captain of a dedicated space crew. All of my time is spent on making Catastronauts the best it can be and hopefully the release will reflect that. Beep boop.
Aside from work, I'm addicted to Smash Bros. Every lunch time consists of an hour of practice. If you're a fan of the game, you'll find yourself at home here. I'm pretty sure the rest of the office is ready for a change of scenery though…
---
Alice Middleton - Programmer
In East Norf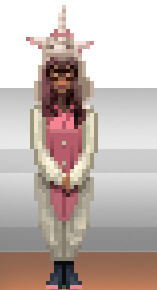 olk, born and raised,
On the computer was where I spent most of my days
Chillin' out maxin' relaxin' all cool,
And all throwin some Pokéballs at Tentacruel,
When a couple of guys who were up to no good,
Started making games in the Ely-hood,
I played one little game and no others compared,
So now I'm having loads of fun working there!
---
Lauren Duke - Art Director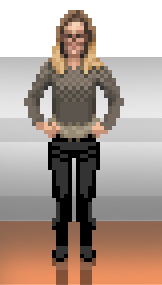 As a new addition to the Inertia crew fresh from a Masters, I'm known as one of the 'arty farty' people on the team; Initially starting as a 3D artist with a love for pretty pixels and a passion for gaming, I soon began to wear many a metaphorical hat!
Nowadays I enjoy the challenge that each week brings; from concepting ideas, to modelling, texturing and animating. There's always something fun and interesting to work on, and plenty of cool ideas to keep my hungry imagination happy!
---