This year for our annual Christmas do we decided to head back to Center Parcs for some more fun in the forest!
First off, before Christmas, we had a merry afternoon in the office, where we exchanged our Secret Santa gifts, listened to lots of classic Christmas songs and enjoyed some games, including Jackbox, one of our office favourites.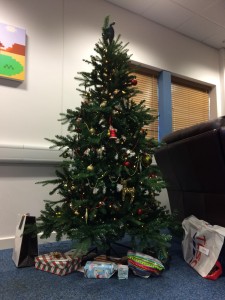 In January, we headed off for a weekend at Center Parcs in Elveden. On our arrival day we enjoyed a meal at Huck's American Bar & Grill – unfortunately, Graeme couldn't make the trip this time, so instead we had a competition to add him to our group photo…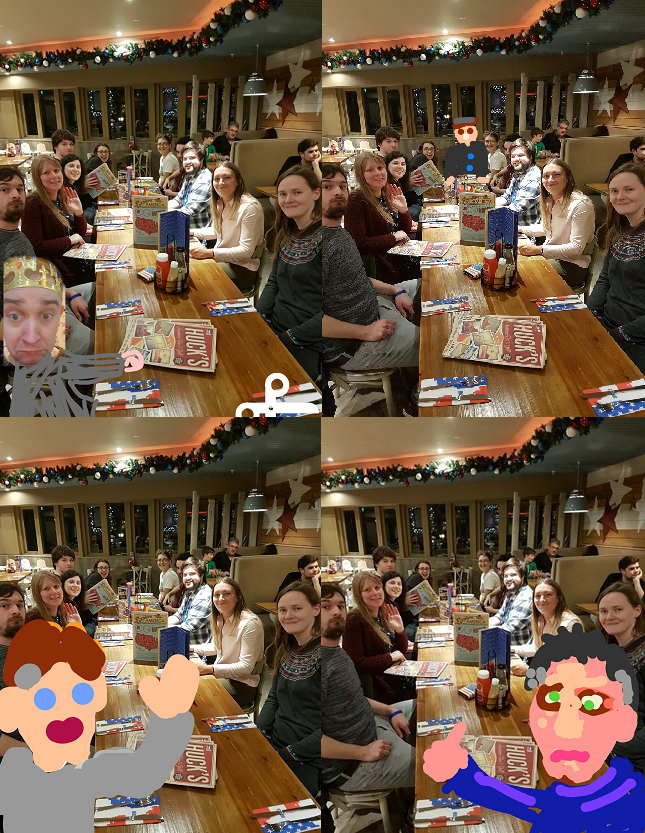 On the Saturday Alice, Kim and Laura spent some time with birds of prey, while lots of us tried out field archery. Later on a group of us made a very relaxing visit to the spa, and we also enjoyed the outdoor hot tub – so much that we didn't want to leave it! We also had our traditional Saturday games night, where we enjoyed a new game for the office – Game of Phones! There was also lots of music, chatting, enjoying the pool table and of course, the obligatory game of telestrations!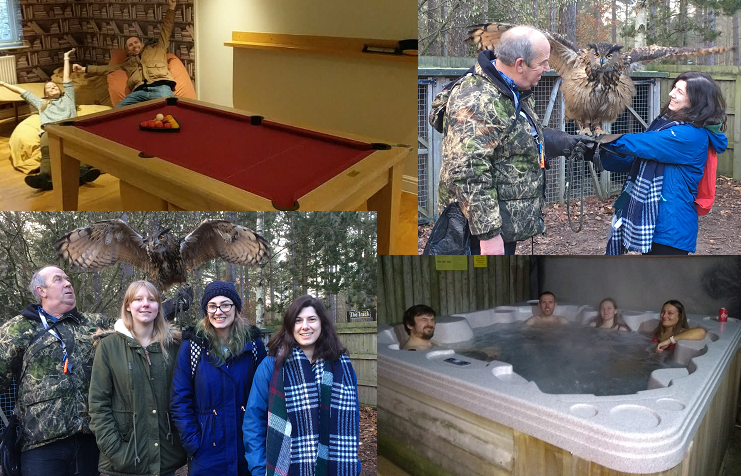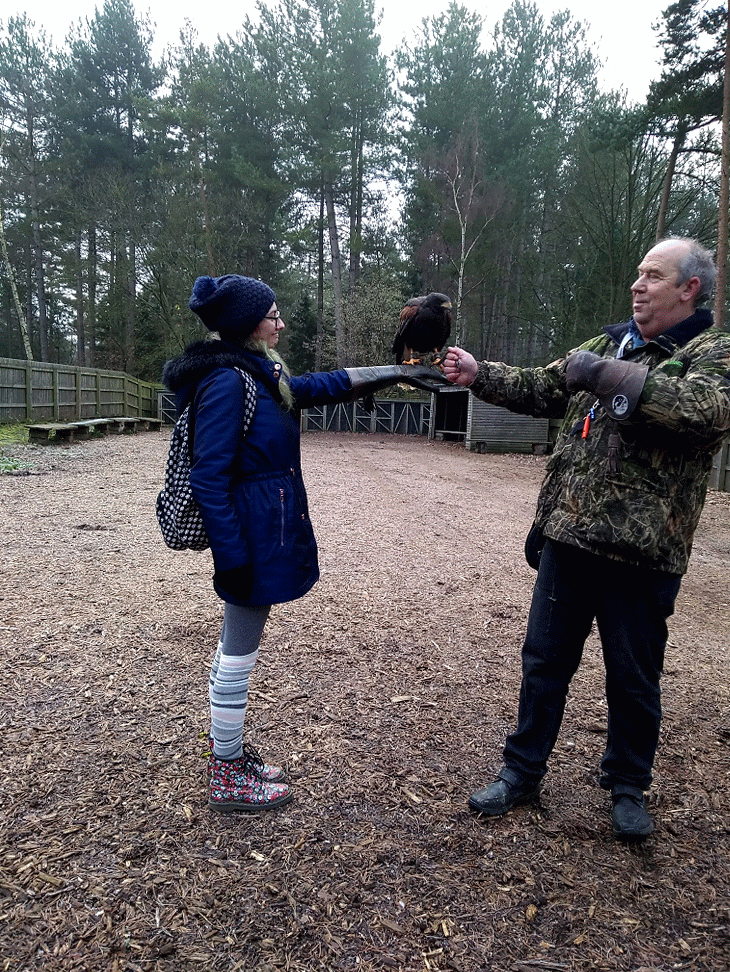 Sunday meant it was time for the Inertia Company Treasure Hunt!! We split into two teams and followed a series of clues hidden around the park, and completed some bonus photo challenges along the way! The winning team were rewarded with medals (yay!) and everyone got a goody bag of sweets to take home (yum!).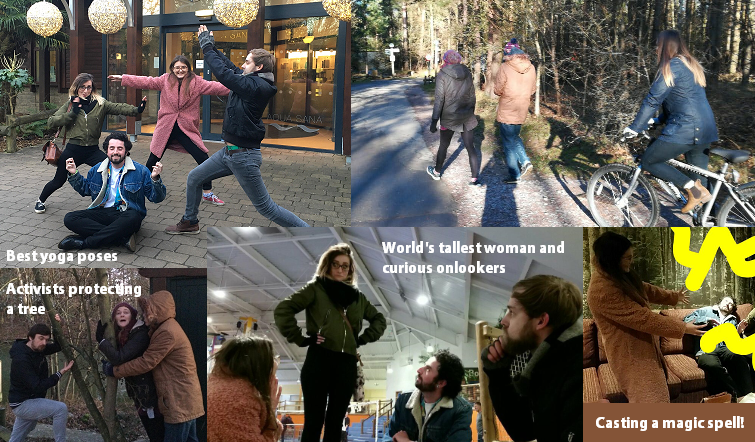 We all had a blast, and really enjoyed our trip – we were especially excited that we managed to mostly avoid the dreaded winter colds! Here's to another awesome year at Inertia 🙂