This year we decided to kick off our Christmas festivities and get into the Christmas mood with a proper Christmas dinner!
We headed to a local restaurant, The Old Fire Engine House, which is inside a lovely, homely Georgian building that used to house a horse-drawn fire engine at the turn of the century. We enjoyed a lovely three course meal, with nuts and oranges to finish. We shared some very, very bad but good cracker jokes, and Richard was the victor in the unspoken 'who can keep their paper crown on the longest' competition!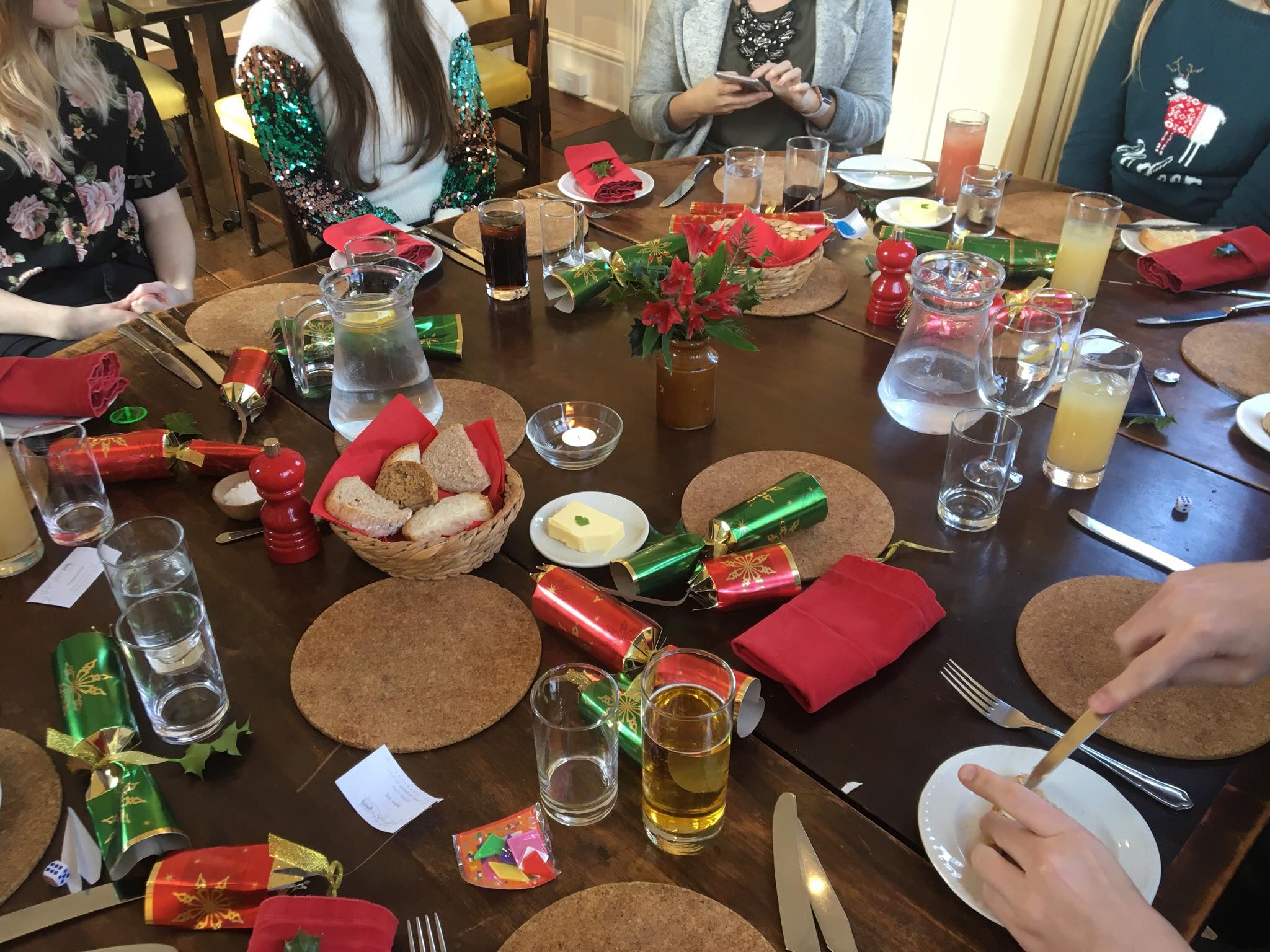 After the meal, we headed back to the office to exchange our Secret Santa gifts!! They included some Harry Potter Lego, some cute animal socks, a Halo and Fallout themed t-shirt. We were all very happy with our lovely presents. We followed up the exchange with our much anticipated 'Cola Taste Test' – we stocked up on as many varieties of cola as we could get our hands on and undertook a blind taste test. It's fair to say the confidence with which some players entered the contest was somewhat unwarranted… it's hard to tell the difference between Cola when you've tried five types very quickly in a row! However, there were some impressive deductions, with Greg correctly identifying which two were the full sugar branded colas! Graeme managed a score of zero, which in itself is impressive, and everyone had started to pay great attention to the subtle differences in the sound of pouring cola by the end of the challenge.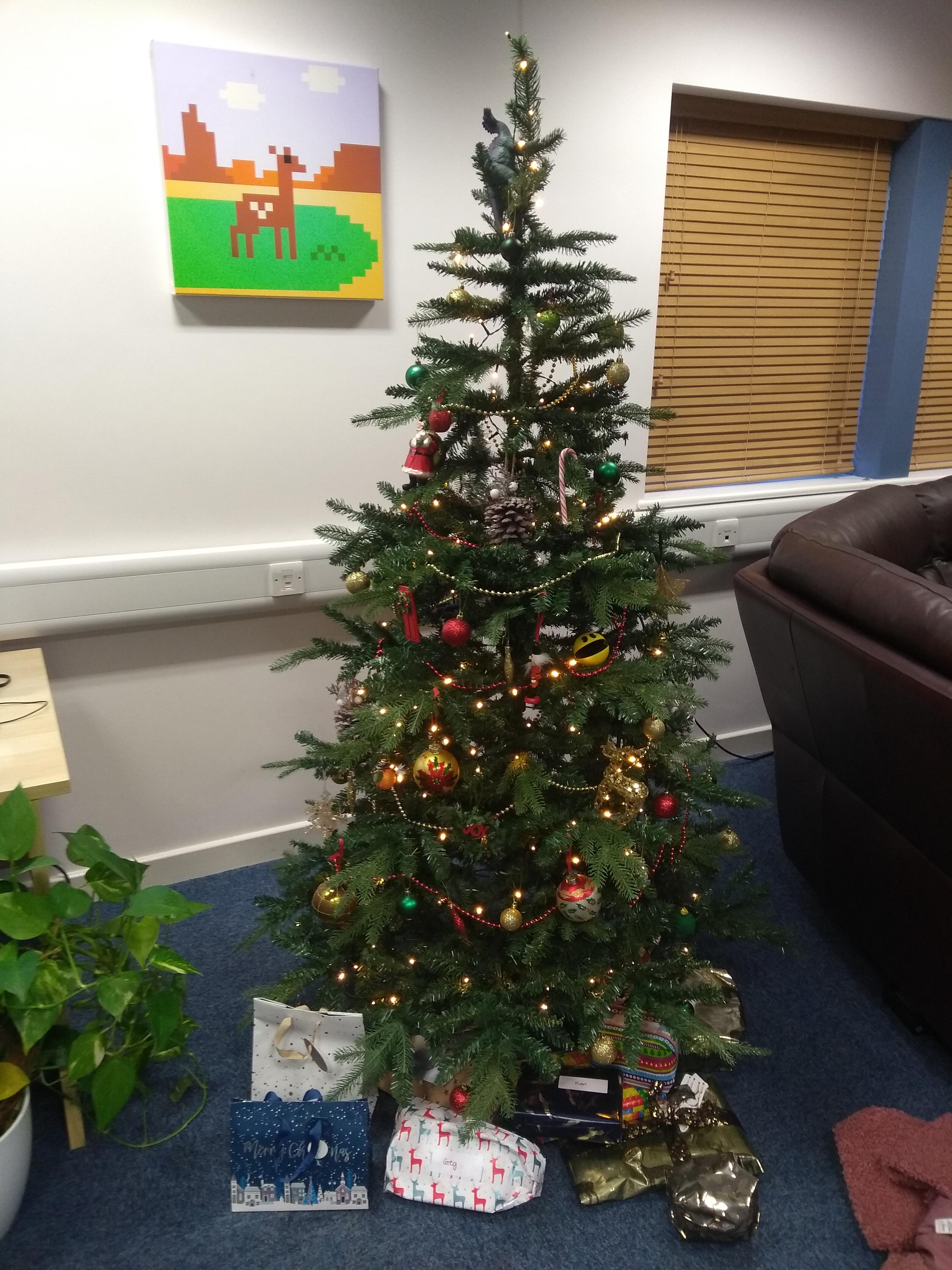 We ended the afternoon of fun with a traditional quiz, with rounds including Christmas movie clips, Christmas dingbats, identifying books from short extracts and general trivia. We also had a visit from some Catastronaut friends – Sarge and our cold-blooded recruit came along to enjoy the quiz with us!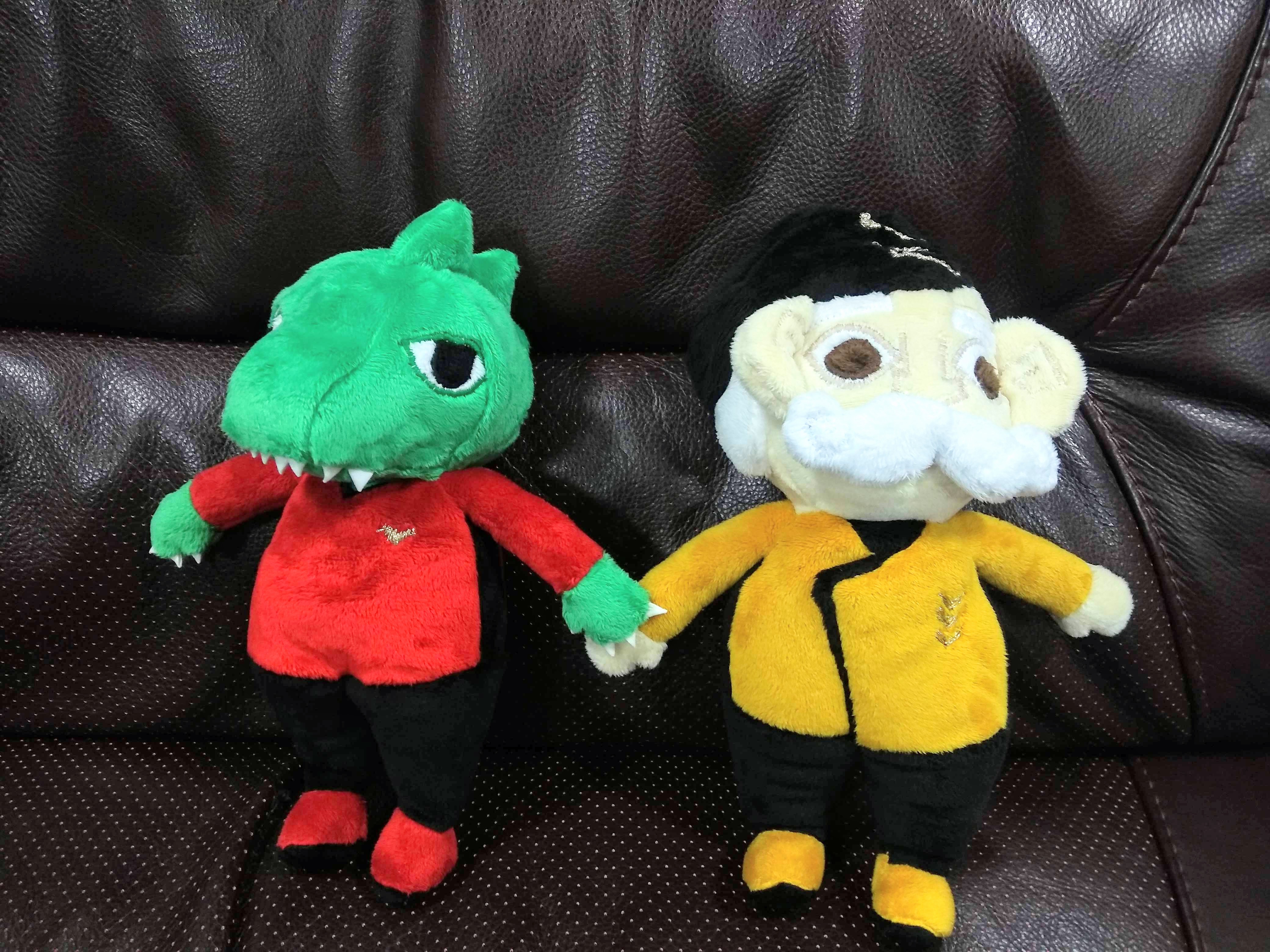 It was a fun afternoon, and we're going to be carrying on the Christmas fun in January, with a trip to take part in The Crystal Maze Live Experience in London – stay tuned to find out how we get on!