This Christmas for our main annual social event, we decided to head to Center Parcs again – it was an easy choice after all the fun we had last year! This time we tried out Woburn Forest for something a bit different.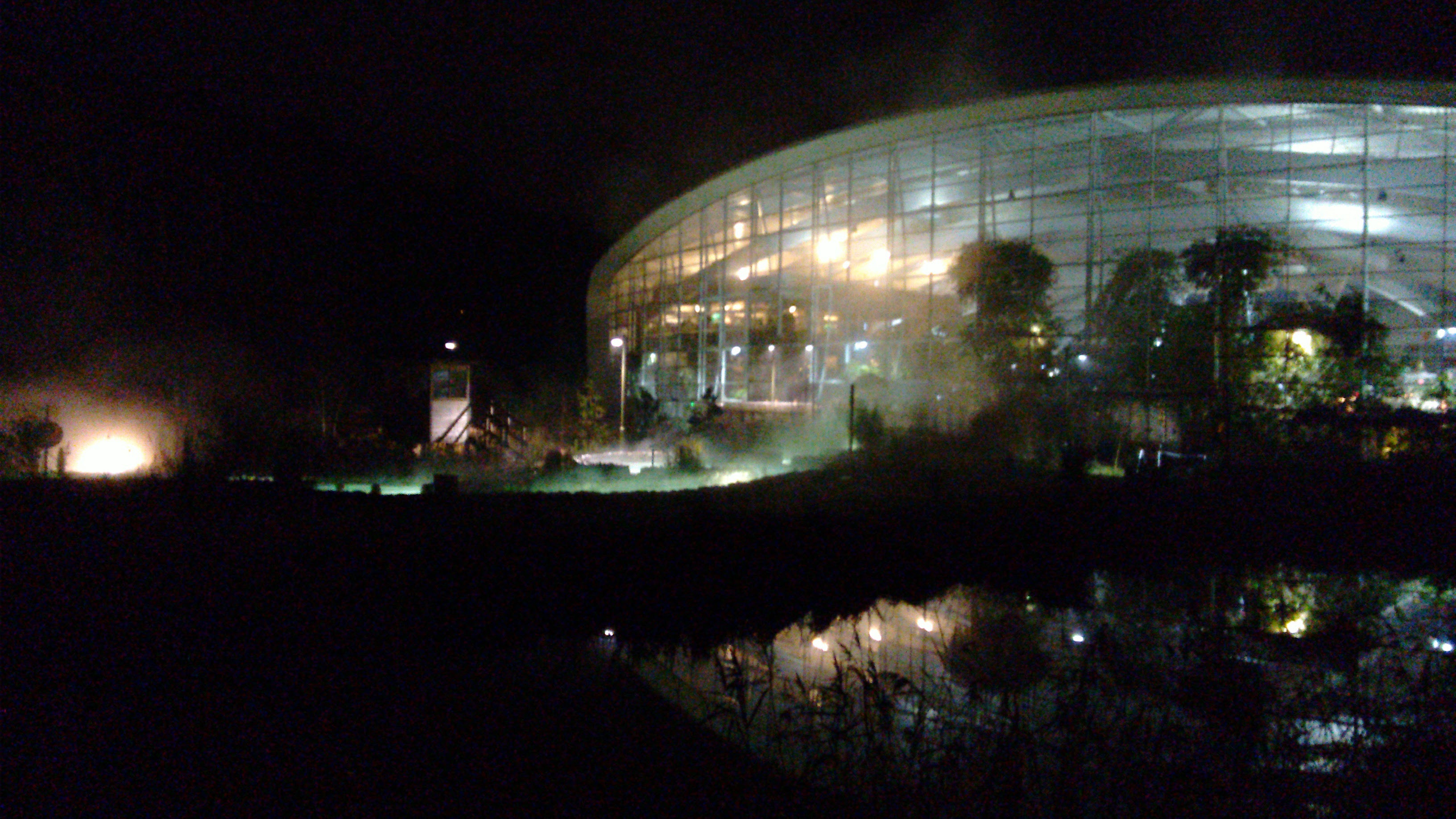 The weather was kind for us this year, turning slightly milder for the weekend we'd chosen. When we arrived the first priority was to enjoy some delicious pancakes at The Pancake House! We followed this with a visit to the Subtropical Swimming Paradise to check out the slides and discover one of our new favourites, the lazy river, complete with rubber rings!
This year we all decided to head to the Aqua Sana Spa on the Friday evening, and enjoyed a lot of relaxation. There were fire and ice rooms, an outdoor heated pool, rainforest showers and a very relaxing room called the 'Salt Inhalation Room' where Greg fell asleep, and had to be woken by the staff at the end of our session. We all left the spa feeling very chilled out and ready for some fun the next day!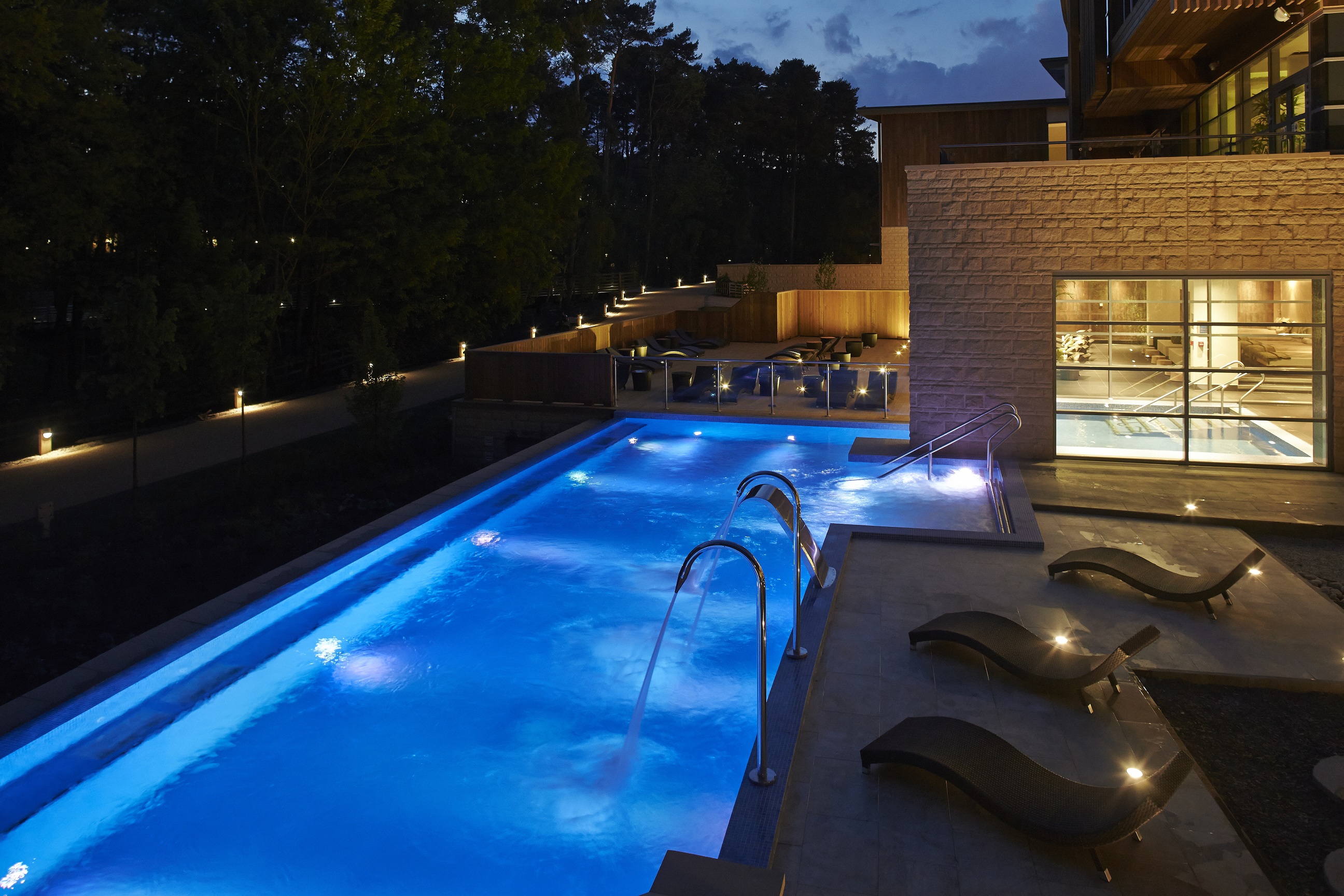 Aqua Sana Woburn Forest, by Center Parcs – Shared under CC BY 3.0 license
On Saturday the braver ones of us decided to climb to the top of a tall pole and jump off, as part of the high ropes challenge!
We also had to balance up some poles with our eyes closed (and only a little cheating) and complete a vertical obstacle course. We tried out lots of other activities throughout the day too including archery, badminton, squash and table tennis.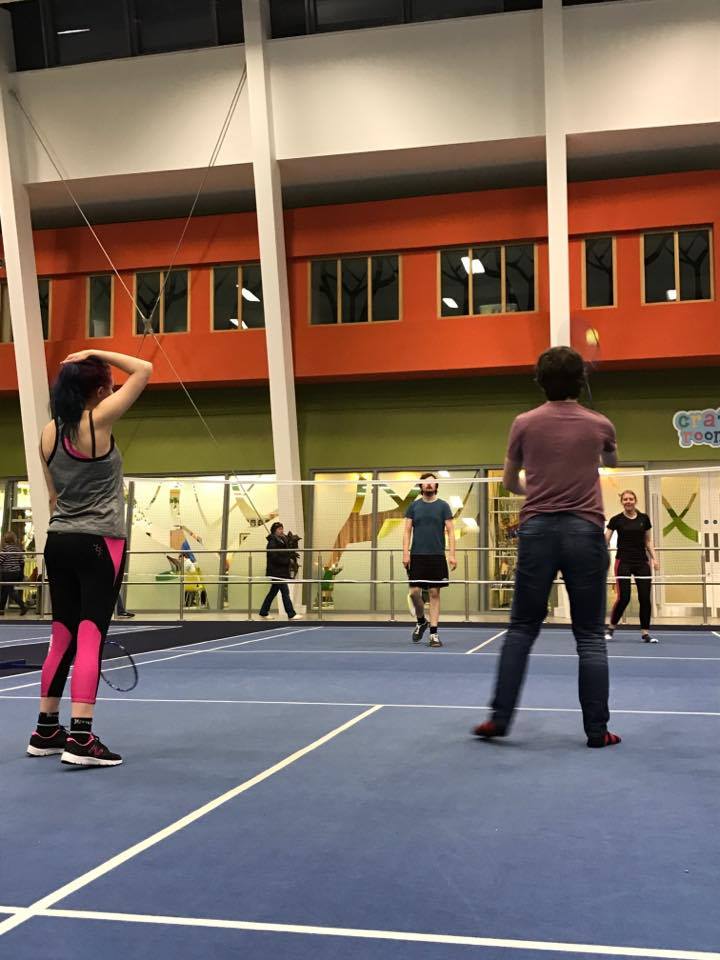 Saturday evening meant time for a few drinks and some games – we started with Telestrations, our old favourite. Then we moved on to Quiplash, a fun game where you try and come up with the most amusing answer to fill in the blank – for example, "The worst thing for an evil witch to turn you into _____" for which we had the answer "The inside of a goat". Finally we played the Hat Game (a mix of Articulate and Charades) – trying to describe the phrase "Is that a trowel in your lederhosen?" in one word proved quite tricky! We ended the evening by enjoying some music together and sharing some funny stories.
Sunday was a more relaxed day – thanks to a rather persistent cold that has been making its way round the office lately (don't worry, we're all better now!) we weren't quite up to the fearless battle of hearts, minds and physical fitness that is the team challenge, so we opted for playing some pool, exploring the village (including the very peaceful nature area!) and dipping our toes into the pool again one last time.

In the evening we enjoyed a few games of Ten Pin Bowling – the victors were Greg, and Kieran (who pretended to have bad bowling skills and then swept in to overtake us all!). We accompanied this with Slush Puppies, because what's a trip to the bowling alley without one! We then went to Huck's American Bar and Grill for our big group meal.

By Monday we were worn out but contented, and it was time for one last bit of fun before we left for home – half of us tried out the adventure golf course while the others went next door for a horse riding session at Brook Stables. A fun end to a very enjoyable weekend and a great way to start the year 🙂