Last week we tried something a little bit different for our social night – we held a Murder Mystery party!

Everyone was assigned a character and instructed to fill in their own back story. Food was purchased and decorations set up and we were ready to start the evening!
The night was organised by Kim, who acted as the host – Kimbrella Kumbra, the owner of the Black Panther casino where the mystery was set. A famous Elvis impersonator, Al Shookup, had been murdered and it was everyone's job to try and figure out whodunnit! After taking in each other's interesting costumes (take special note of Graeme who played a recently fired gladiator actor), we started chatting and introducing our characters.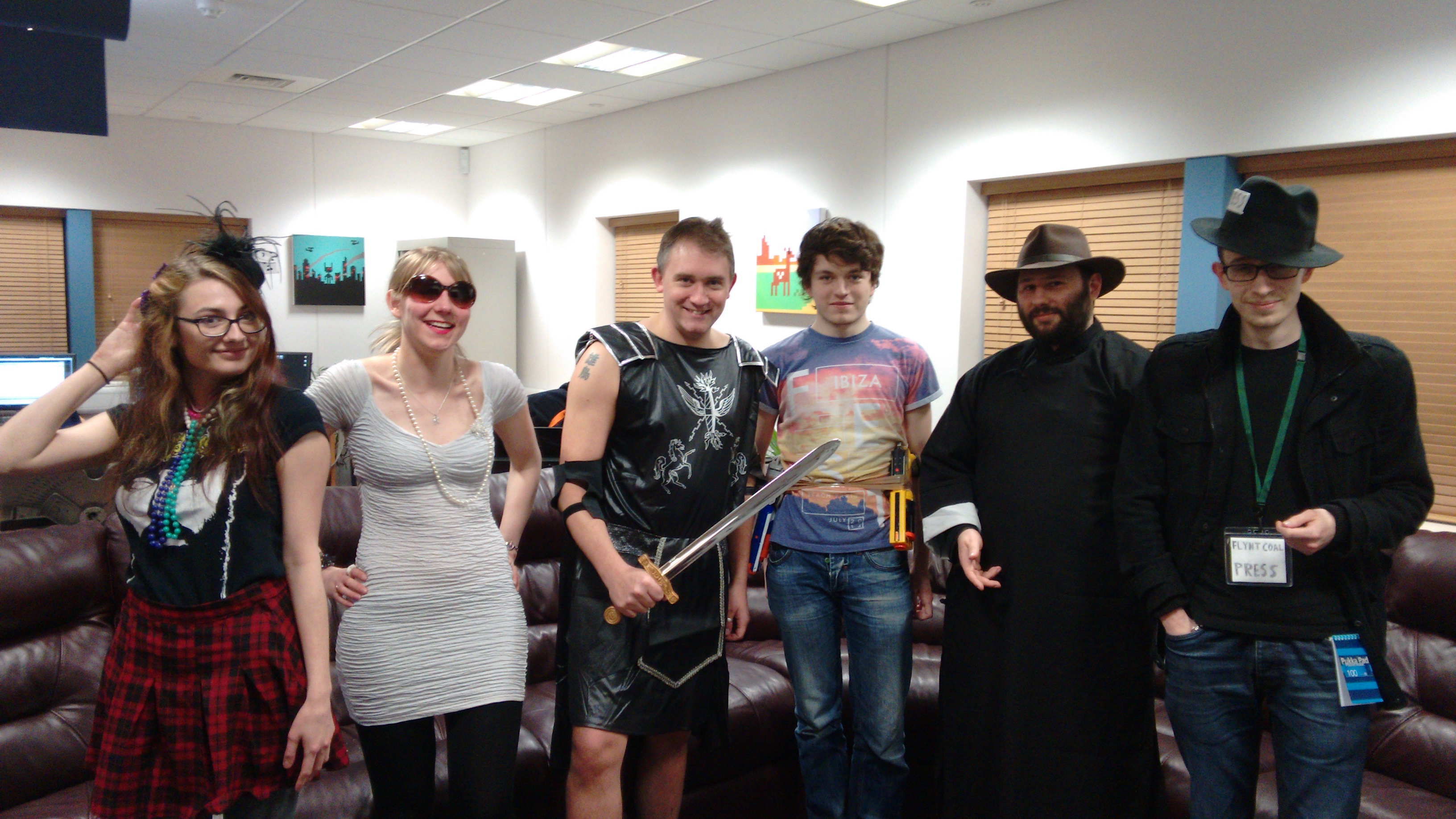 We enjoyed trying out our US accents, which seemed to change between different regions frequently. At first, a lot of suspicion fell on the reporter Flynt Coal, due to his frantic note taking. Other guests included Alex White who played a hit man under cover as a Scuba Diver, Chenaynay an escort who was once jilted by Al, and Tommy, Al's singing coach, who was in a famous band known for their hit 'hmm-bop!'.

The finger was also pointed at Randy, who carried two guns with him that night and had been seen heckling Al in the past. It emerged that he had lost a gun in that very casino and this had been used as the murder weapon!

Finally, after lots of discussion, suspicion and wild accusations, the guesses were made and the murderer was revealed! Greg, who played Tommy, had been having a secret affair with Al and killed him to avoid being outed to his wife!
It was definitely an unusual night, but a very fun one. We will definitely be hosting another one soon!