This June was a special month at Inertia – it marked one year since Gerard, our office bearded dragon came to join us!
This meant he got a shiny new UV lamp for his vivarium, and we thought it was a perfect time to give you a lizard update.

Gerard has grown quite considerably since we first brought him to his new home! Much like having a child, you don't seem to notice him growing when you see him every day, but we've kept a growth chart for him (when he'll permit us to measure him) and his tail is now almost as long as he was when we first got him!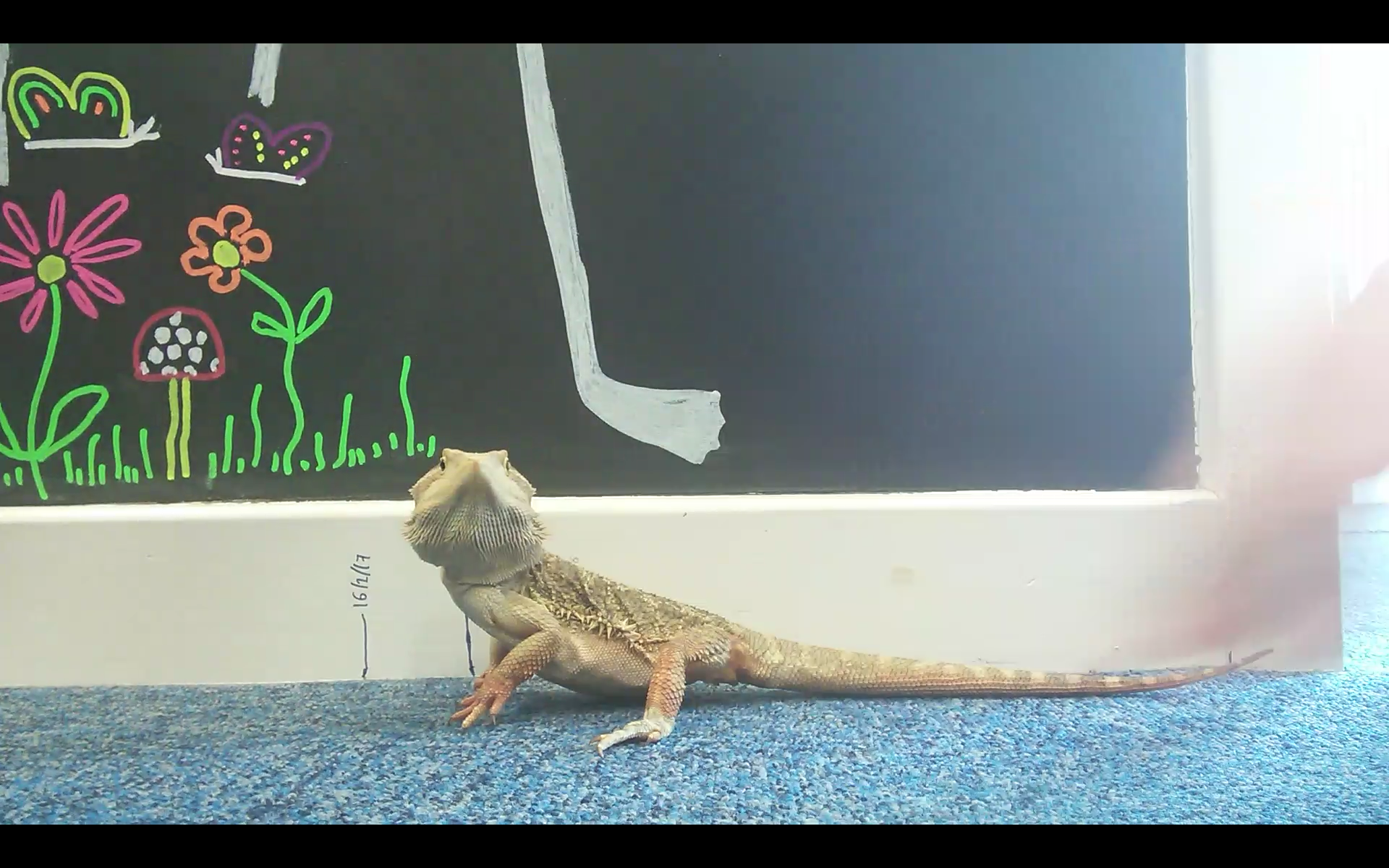 Gerard definitely seems to have enjoyed his first year with us! He still loves his locusts but his favourite veggies are now the leafy ones – rocket and watercress! He's currently going through his second shed with us, and recently received a new addition to his viv – a hidey cave! After a week or so of looking at the cave suspiciously, followed by a couple more of climbing on top of it (climbing is one of his favourite pastimes!) he finally decided to venture inside, and now regularly curls up for a nap when he gets exhausted from the daily rigours of lizarding.
The year has also offered opportunities to practice his jumping skills, and we've had a few near misses around the office! Luckily one of us has always managed to catch him before he could fall any great height. We've also managed to (mostly) avoid any stray locusts…
We've all grown quite attached to our smallest colleague, and he's proven to be a unique and surprisingly endearing office pet! Here's to another year (and many more) of beardie companionship!
Check out Gerard's baby pics and see how much he's grown here!