This year we had a slightly belated Christmas party – on a cold January weekend we packed our wooly hats and wellies and went off to Center Parcs Holiday Village in Elveden, Thetford Forest.
We spotted lots of wildlife whilst we were there – Kim made friends with a squirrel who ate nuts from the patio, and Lauren opened her curtains one morning to see a deer right outside the window and of course we can't forget the random peacock!!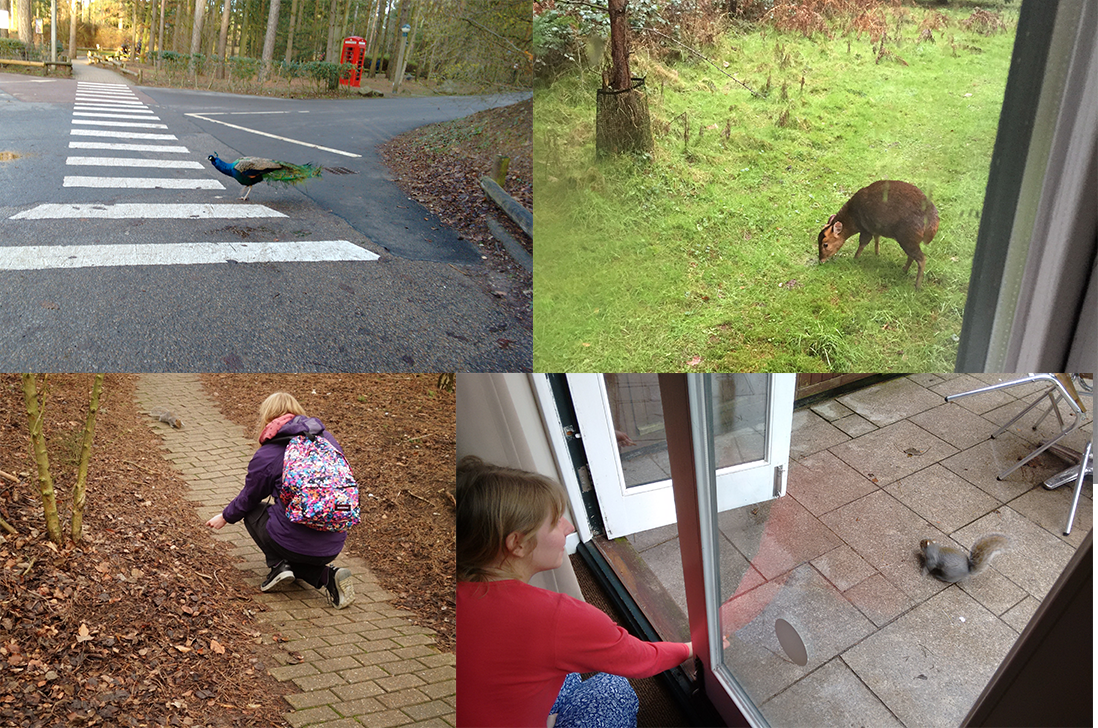 On Friday we headed to the pool for several trips on the exciting 'Tropical Cyclone' ride, breaks in the relaxing Hot Tubs and our favourite, the outdoor Wild Water Rapids. We went for a delicious meal at Huck's American Bar and Grill, then popped back to the lodges for a quick game of Telestrations in our PJs (our current office favourite, we tend to get a little bit creative!).
Saturday was when the activities started! Laser Combat (paintball with lasers), Target Archery and Off-road Segway sessions were all enjoyed over the weekend. Despite all the adventure outdoors we managed to escape with only a few minor injuries!! And some of us even managed to squeeze in a visit to the spa to relax after a busy year at the office.
Saturday evening brought plenty of just the odd drink and more games – this time we played Wits and Wagers which showed off some of our horrendously poor general knowledge (hands up who thinks a Blue Whale might measure 30,000 feet?!). We then played 'Guilty Pleasure', a game where each person plays three cheesy songs and the rest of the group have to guess which one they secretly love! Some of our guilty pleasures included Rockstar by Nickelback, Rasputin by Boney M and What do you mean? by Justin Beiber! This one has definitely made the list for future socials.
We also hosted a Mushroom eating contest – in case you were wondering, Lauren can eat 11 mushrooms quicker than Graeme can! As well as a few of our team ending up with some interesting 'temporary' tattoos and a team effort of the most beautiful rendition of Britney Spears 'Hit Me Baby One More Time' to ever be performed.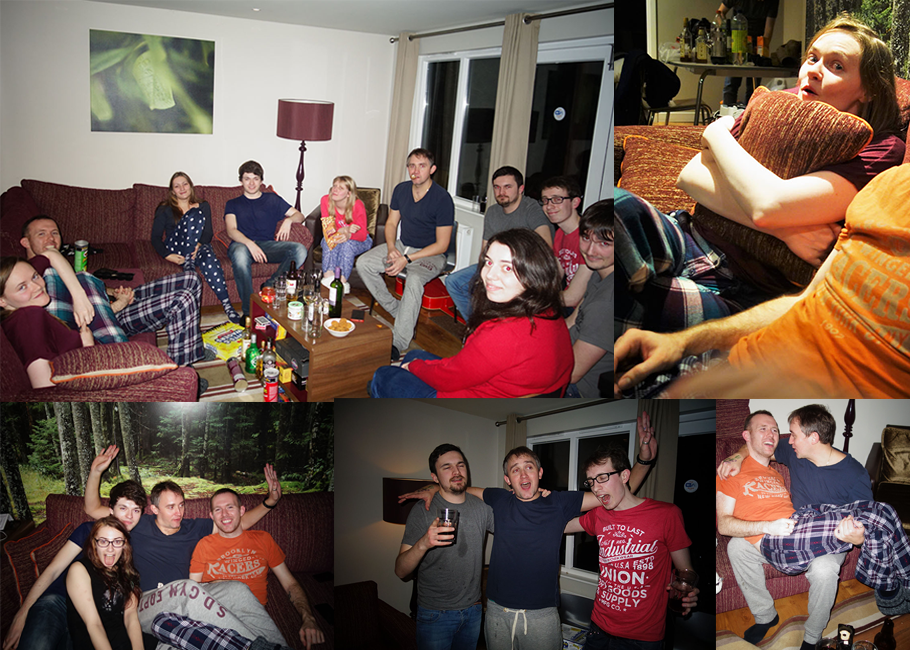 On Sunday, the Greg v Graeme battle from last year's Christmas Party was reignited as two teams took on lots of amusing challenges around the village, including making mini movies about our games, posing as mannequins and singing 'Let it go!' from Frozen in public!!! Here are a few of our favourite photos from the team challenge.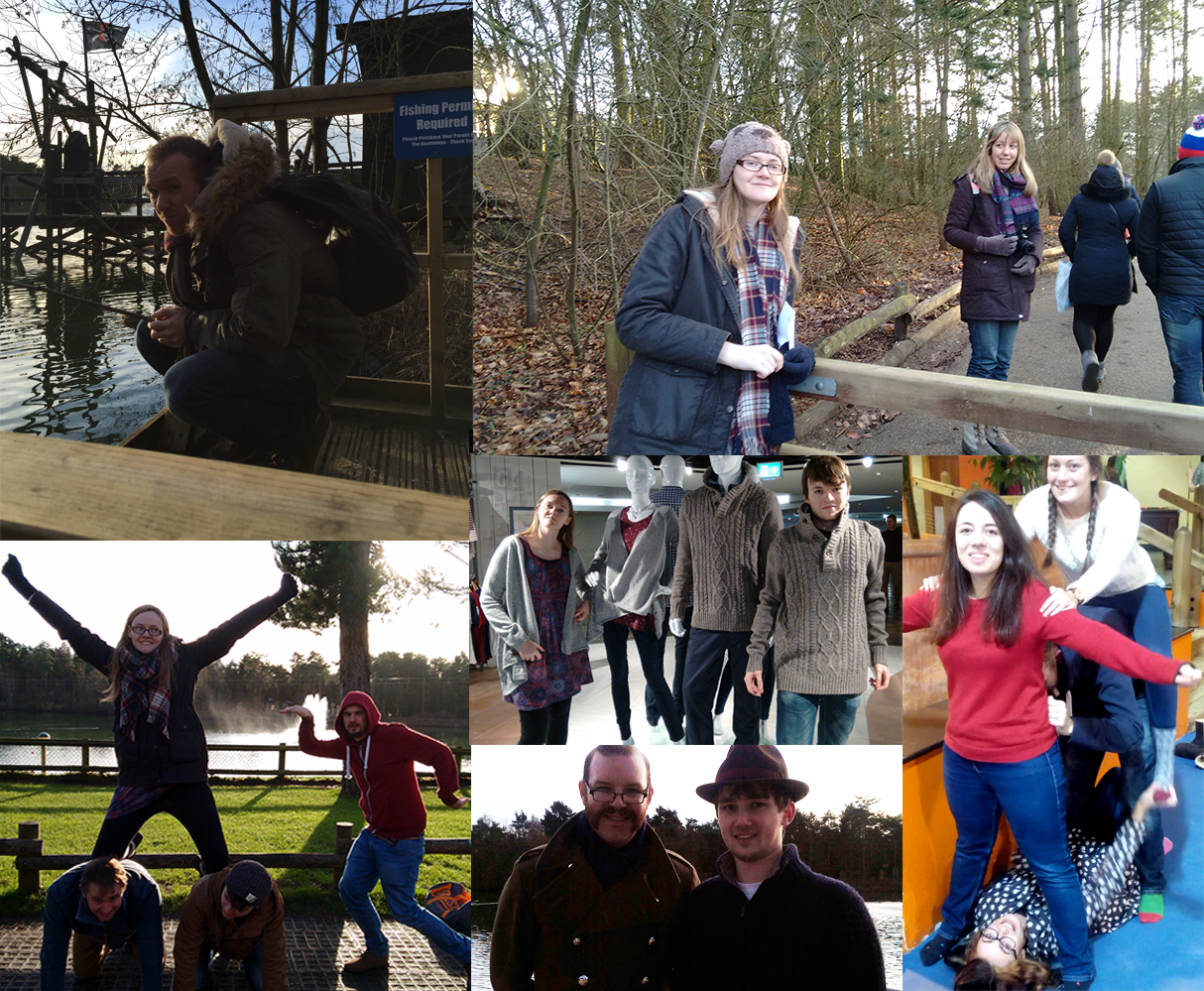 On Monday it was time to head home and have a rest at the end of an awesome weekend of fun! (Here's some other photos of what else we managed to squeeze in to our weekend!)