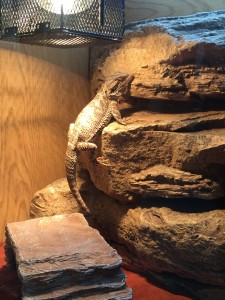 It was a quiet Thursday afternoon in the Inertia offices when a wild Greg appeared and exclaimed "Let's get a dragon!".
"Why would we need a dragon, Greg? Do we intend to take back the iron throne?"
"No not that kind – although that would be cool – a bearded dragon!"
And,  not 24 hours later, we were busy assembling a flat pack vivarium to house our new colleague! We may have made a mess of the office, but we managed to get it fully functional (temperature gauges and heat lamps included) before the end of the day which is when we rushed out to the reptile centre (conveniently around the corner).
And so, meet Gerard the Bearded Dragon!
He likes locusts, carrots and long baths. In fact, here's him having his first bath; he had a bit of splash and looked as though he was enjoying himself. Of course, we all gathered round to watch the lizard in the washing-up bowl because who wouldn't?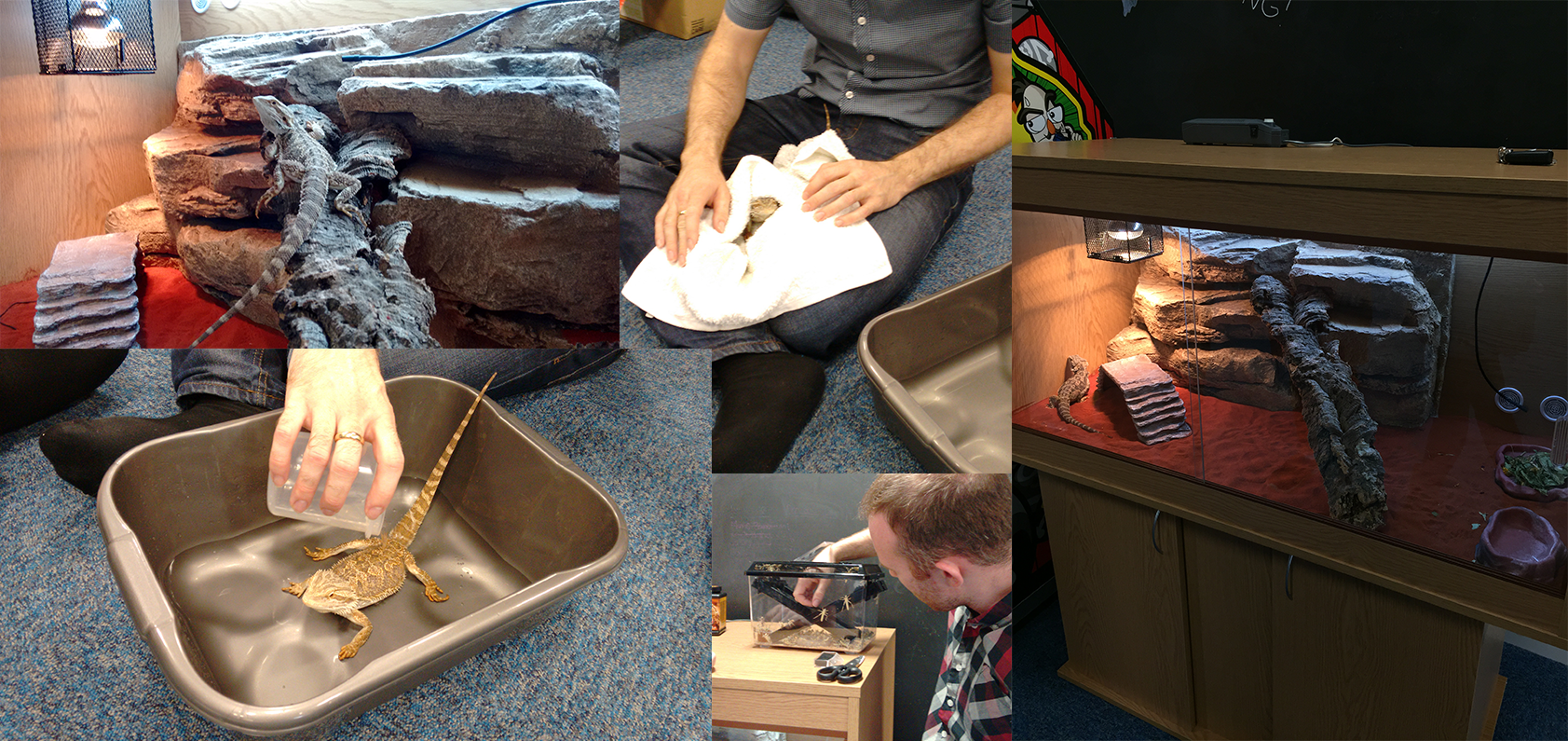 He's only been with us a week and we've made sure to give him lots of cuddles and attention.
We'll bring you another reptile update as soon as he's grown into his beard!